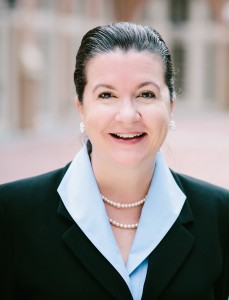 Dr. Dawn Edmiston is Clinical Associate Professor of Marketing for the Raymond A. Mason School of Business at the College of William & Mary. She has also taught at Howard University, Johns Hopkins University, Saint Vincent College, Trinity College, University of Maryland University College, University of Pittsburgh at Johnstown and West Virginia University.
Dr. Edmiston has earned numerous teaching honors to include the Society for Marketing Advances Cengage Pride/Ferrell Innovations in Teaching Competition Winner, MAACBA Innovation in Teaching Prize, Marketing Management Association AxcessCapon Teaching Innovation Competition Winner, and American Marketing Association of Pittsburgh Distinguished Educator Award.  A video of Dr. Edmiston delivering her teaching innovation titled "Developing POP! A Professional Online Presence" can be accessed here.
Her work has been featured in the International Journal of Educational Advancement, International Journal of Integrated Marketing Communications, Journal of Marketing for Higher Education, Marketing Education Review and publications of the American Marketing Association and Marketing Management Association.  Her research on "Integrated Marketing Communication in U.S. Public Institutions of Higher Education" received the Council for Advancement and Support of Education Alice L. Beeman Award.
In addition to her teaching experience, Dr. Edmiston has held marketing management roles with IBM Business Consulting Services, PricewaterhouseCoopers Management Consulting Services, and Discovery Communications (Discovery Channel, TLC, Animal Planet, Travel Channel, and Discovery Channel Online). She has also consulted for organizations such as the Fred Rogers Center and Public Broadcasting Service (PBS) and has traveled extensively across the U.S. and international markets.
Her educational background includes a Doctor of Management from University of Maryland University College with Phi Kappa Phi honors, an MBA from Columbia University, a BS from Rennselaer Polytechnic Institute and an AA from Elmira College.  She is also an alumna of the international exchange programme at London Business School.
She has been married for nearly 25 years to Dr. Chris Strasser, founder of TransTechSol.com.  They recently renovated an 1832 colonial house in Somerset, PA and are now in the process of renovating a 1680 colonial house on the York River.